Applications for our 2020 residency programs now available
The Jack Straw Artist Residency Programs offer established and emerging artists in diverse disciplines an opportunity to explore the creative use of sound in a professional atmosphere through residencies in our recording studios and participation in our various presentation programs. Artists may apply to only one program per year.
Deadline: Thursday, November 1, 2019.
All residency applications are now online via Submittable! If this format is not accessible to you for any reason, please contact us at arts@jackstraw.org or (206)634-0919.
Click the Submit button below to access the applications!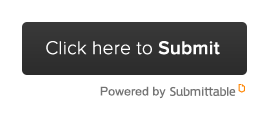 Jack Straw Artist Support Program
Up to eight artists/teams are awarded 20 hours of recording and production time with an engineer at Jack Straw Cultural Center; an additional 10-12 artists/teams receive matching awards. The Artist Support Program is open to artists of all disciplines whose project proposals include sound as a major component. Such projects might include recording a music CD, producing radio programs, oral histories, audio literature, sound for a gallery installation or public art project, film, music and sound design for dance and theater, digital media work, etc. Completed projects are publicly presented at a Jack Straw artist event and via our Artist of the Week podcast series.
Jack Straw New Media Gallery Program
The Jack Straw New Media Gallery is a unique venue in Seattle where artists from various disciplines can present works in which sound is an integral or exclusive element. This program enables artists to experiment with audio and to develop new skills and ideas in a supportive setting. Up to four artists/teams are selected to receive up to 20 hours of free studio time with an engineer, which they may use to realize the sound component of their project, with training as needed. Artists' new work is presented in our gallery in the following year. Gallery exhibitions include an opening reception, artist talk/workshop, podcasts/interviews, and other events. Additional youth and family engagement programs may be developed with select installations.
Twelve writers working in all forms and styles are selected by an invited curator. Participants create new work during the residency to be presented through live readings, recorded interviews, a published anthology, and via podcasts and radio. Participants also receive professional training in voice and microphone technique, performance and delivery, and interviews.
The 2020 Writers Program Curator is Anastacia-Renée. Anastacia-Renée, a 2014 Jack Straw Writer, is a multi-genre writer, educator, and interdisciplinary artist. She is the recipient of the 2018, James W. Ray Distinguished Artist Award for Washington artists (Artist Trust), and has served as the Seattle Civic Poet from 2017-2019, and the 2015-2017 Poet-in-Residence at Hugo House. Anastacia-Renee is a TED Speaker, The Deep End podcast Co-host, two-time Pushcart nominee and writer and director of 9 Ounces, A One Woman Show and Queer, Mama, Crossroads. She is the author of: Forget It (Black Radish Books), (v.), (Black Ocean) 26, (Dancing Girl Press), and Answer(Me) (Winged City Chapbooks, Argus Press) and has received writing fellowships and residencies from Cave Canem, Hedgebrook, VONA, Artist Trust, Jack Straw, Ragdale, Whiteley, Mineral School and Hypatia in the Woods. Her writing has appeared in anthologies: Women of Resistance: Poems for a New Feminism, Sinister Wisdom: Black Lesbians—We Are the Revolution, Revise the Psalm: Work Celebrating the Writing of Gwendolyn Brooks and: Ms. Magazine, Split this Rock, Painted Bride Quarterly, Crab Creek Review, Seattle Review, The Fight & the Fiddle, Duende, Poetry Northwest, Synaethesia, Banqueted, Torch, Glow, Mom Egg Review, The Magazine of Glamorous Refusal, Pinwheel Journal, Reality Beach and more. She teaches multi-genre workshops at Hugo House, libraries, universities, and conferences.
Categories: Artist Support Program, New Media Gallery, Writers Program